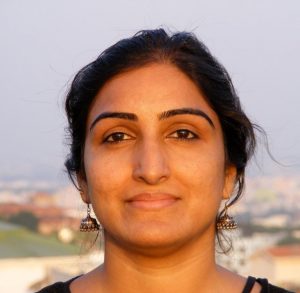 Karuna Mantena is Associate Professor of Political Science at Yale University. She holds a BS (Econ) in International Relations from the London School of Economics (1995), an MA in Ideology and Discourse Analysis from the University of Essex (1996), and a PhD in Government from Harvard University (2004).
Her research interests include modern political thought, modern social theory, the theory and history of empire, and South Asian politics and history.  Her first book, Alibis of Empire: Henry Maine and the Ends of Liberal Imperialism (2010), analyzed the transformation of nineteenth-century British imperial ideology.  Her current work focuses on political realism and the political thought of M.K. Gandhi.
Since 2011, Karuna Mantena has been serving as co-director of the International Conference for the Study of Political Thought.  And she is also currently the Chair of the South Asian Studies Council at Yale University.