Critical Theory: The Podcast
Find the podcast on Soundcloud and Apple Podcasts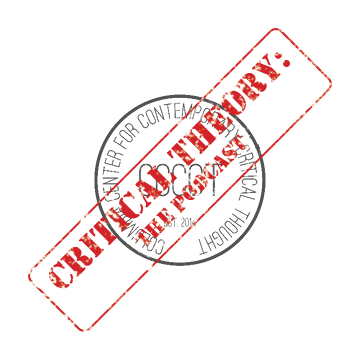 In the first episode of Critical Theory: The Podcast, Professor Bernard E. Harcourt (Columbia University) and Professor Joshua Clover (UC Davis) discuss Clover's new book Riot. Strike. Riot. (Verso, 2016), its implications for a critical practice of revolt, and the frontiers of contemporary critical thought. Clover provocatively opens his book: "Riots are coming, they are already here, more are on the way, no one doubts it. They deserve an adequate theory." This podcast explores that theory and the broader question of the relationship between thought and action. Join us for a stimulating hour on The New Age of Riots.

In episode 2 of Critical Theory: The Podcast, Professor Bernard E. Harcourt sits down with Banu Bargu (UC Santa Cruz) to discuss her book Starve and Immolate: The Politics of Human Weapons (New York: Columbia University Press, 2014) and the weaponization of life in relation to praxis.

In episode 3 of Critical Theory: The Podcast, Columbia University Professor Bernard E. Harcourt investigates the shockingly high rates of police violence in Brazil, in an effort to understand, in conversation with four brilliant critical theorists in Brazil, how best to comprehend the ongoing state violence. Discussing theories of civil war, of counterrevolution, of necropolitics, biopolitics and biopower, Harcourt and his four guests—Augusto Jobim do Amaral, Fernanda Martins, Antonio Pele, and Jesús Sabariego—engage in a wide-ranging empirical and theoretical examination of the current crisis of police violence in Brazil. Taped in Porto Alegre and Rio in October 2019, this episode offers a stimulating and haunting analysis of contemporary state violence in Brazil today.