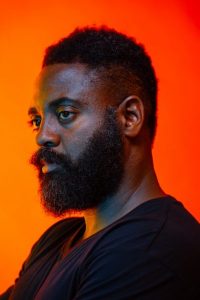 Reginald Dwayne Betts says he discovered poetry in solitary confinement.
Betts was convicted for using a pistol to carjack a man when he was 16 years old. He was sentenced as an adult and served more than eight years in an adult prison.
After he was incarcerated, Betts earned degrees from Prince George's Community College, the University of Maryland, Warren Wilson College and Yale Law School. He was appointed by President Obama to the Coordinating Council of the Office of Juvenile Justice and Delinquency Prevention. His writing has won numerous awards, including a National Magazine Award in 2018.
His new collection of poems is called "Felon."