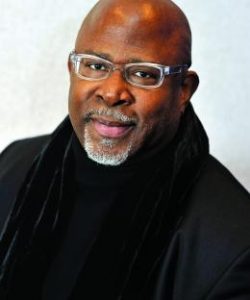 Kendall Thomas is a scholar of comparative constitutional law and human rights whose teaching and research focus on critical race theory, intersectionality, legal philosophy, feminist legal theory, and law and sexuality.
Thomas is the co-founder and director of the Center for the Study of Law and Culture at Columbia Law School, where he leads interdisciplinary projects and programs that explore how the law operates as one of the central ways to create meaning in society. He is a founder of Amend the 13th, a movement to amend the U.S. Constitution to end enforced prison labor.
His seminal writing on the intersection of race and law appears in Critical Race Theory: The Key Writings That Founded the Movement (1996), which he co-edited. He is also a co-editor of Legge Razza Diritti: La Critical Race Theory negli Stati Uniti (2005) and What's Left of Theory? (2000).
Thomas has taught at Columbia Law since 1986. He has been a visiting professor at Stanford Law School and a visiting professor in American studies and Afro-American studies at Princeton University. His writing has appeared in volumes of collected essays and in journals including National Black Law Journal, Widener Law Symposium Journal, and Columbia Journal of European Law.
Thomas was an inaugural recipient of the Berlin Prize Fellowship of the American Academy in Berlin and a member of the Special Committee of the American Center in Paris. He has been chair of the Jurisprudence Section and the Law and Humanities Section of the Association of American Law Schools.
He also has written and spoken widely on the impact of AIDS and was a founding member of the Majority Action Caucus of ACT UP, Sex Panic!, and the AIDS Prevention Action League. A former board member of the Gay Men's Health Crisis, he now serves on the board of the NYC AIDS Memorial.
Thomas is also a professional jazz vocalist who performs at venues including Joe's Pub and is on the board of advisors of the Broadway Advocacy Coalition.