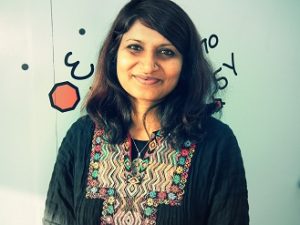 Goldie Osuri is Associate Professor at the Department of Sociology at the University of Warwick. Prior to her appointment at the University of Warwick, she worked for a number of years in Australia. She pays her respects to the Indigenous nations of Australia for the learning/research that has taught her to interrogate the mechanics of differential yet interrelated forms of colonialism.
Broadly her research lies at the intersections of Political Sociology, Critical Social and Cultural Theory, Critical Race and Whiteness Studies, and Media and Cultural Studies. Insights learnt from solidarity with Indigenous quest for sovereignty in Australia continue to inform her interest and research in the area of sovereignty studies. Her current research is concerned with the complex ways in which colonial sovereignty (i.e., the concern for expansion of territory and extraction of resources, biopolitical hierarchies of ethnicity, race, gender & caste and necropolitical dispossession) continues to structure the activities of postcolonial nation-states whilst they deploy the alibi of an anti-colonial history. This continuing coloniality highlights the need for re-envisioning political authority and the accompanying infrastructures of law and economy which regulate contemporary forms of life, death & politics through the nation-state form.
Currently, she is Director of the Social Theory Centre. During her tenure as Director of Undergraduate Programs (2014 – 2017), she revised Warwick Sociology's undergraduate curriculum, organising core modules toward a pedagogy of contemporary and historical race, gender & class concerns.