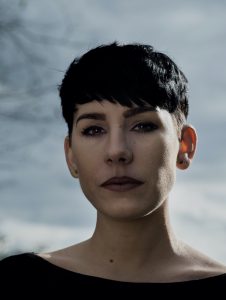 Daniela Gandorfer is a postdoctoral scholar at UC Santa Cruz, working with the quantum physicist and philosopher Karen Barad, and a co-founder of the Logische Phantasie Lab, a research agency she co-directs with Zulaikha Ayub and Patricia J. Williams and that challenges injustices resulting from political, legal, economic, social, physical, and environmental entanglements. She earned her PhD from Princeton University.
Daniela is trained in continental and common law legal thought, language and literature analysis, and contemporary critical theory.  Her research and teaching focuses on developing methods of legal and critical analysis that actively tackle extractivist, colonialist, and capitalist modes of violence that continue to produce injustices in various fields and regions. In doing so, special focus lies on the intersection of technology, the sciences, and law.
She is the co-editor of the Theory & Event special issue (Johns Hopkins Press, with Zulaikha Ayub) entitled "Matterphorical" and the Research Handbook in Law and Literature (Edward Elgar Publishing, with Peter Goodrich and Cecilia Gebruers). Her book Matterphorics: On the Laws of Theory is forthcoming with Duke University Press.