Please read Arlette Farge's brilliant essay for Uprising 13/13 on French riots in the 18th century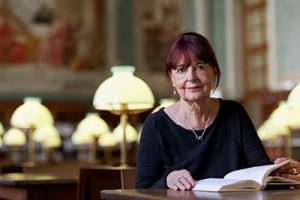 [English translation forthcoming]
~~~
In addition to the Uprising 13/13 seminars, we are delighted to present several extraordinary workshops and lectures to complement the conversation, open to the public.
UPCOMING EXTRA SEMINARS
June 6, 2018 at 10am
Amphithéâtre François Furet, EHESS, Paris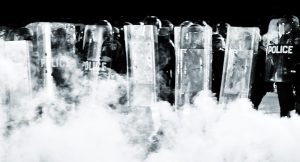 Intervenants:
Toni Negri
François Ewald
Arlette Farge, CNRS
Sophie Ceillier, EHESS
Maxime Gaborit, Sciences Po/EHESS
~~~
May 23, 2018 at 10am
EHESS, Paris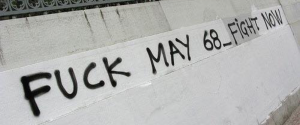 Arlette Farge, CNRS
~~~
PAST EXTRA SEMINARS
September 22, 2017 at 12:30pm
IRWGS Seminar Room
The Resistance of Translation: Gender Studies Today
From the start, women's and gender studies developed along a transatlantic epistemological and geopolitical axis. An interdisciplinary field, they required and fostered difficult conversations between disciplines which had each developed their own conceptual language. They are thus centrally concerned with crossing(s), whether crossing(s) functions as a political goal, a meta-metaphor for the field's variegated theoretical endeavor, or as the name of a multi-faceted epistemological problem. This workshop focuses on the problem of translation as a form and act of crossing in the geopolitical context of globalization. It asks whether translation, a neo-humanist practice of transnational exchange premised on the irreducibility of idioms and the hospitality to differences can withstand the homogenizing pull of globalization. And it asks what the collapse of differences might do to an intellectual, political and social field whose very "raison d'être" has been and continues to be the excavation of unrecognized or unwanted differences and the promotion of plurality.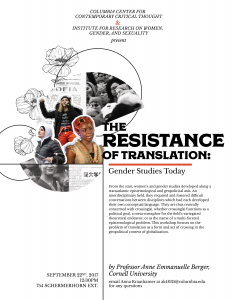 ***
(Cultural) Revolution, Exile, and Poetry | Luminous Memories: Bei Dao in Conversation with Eliot Weinberger
Tuesday, September 26, 2017 at 6:10pm in JGH 104
Bei Dao, widely recognized as the foremost poet of his generation, will engage essayist and translator
Eliot Weinberger in a conversation about his newly published book City Gate, Open Up, a lyrical memoir of his childhood and adolescence in Beijing.
Seating limited; register here.
***
Film Screening and Discussion with Claire Fontaine of Jean-Luc Godard's La Chinoise (1967)
October 4th, 2017 at 6:30pm

MAISON FRANÇAISE EAST GALLERY, BUELL HALL
Free and open to the public. Subtitles are in English
A group of French students embrace Maoist ideals and try and incite revolution thorugh terrorist violence. When the group eventually plots to assassinate a high-ranking Russian government official visiting Paris, things don't go according to plan.
This screening is being shown in conjunction with Uprising 13/13, thirteen sessions exploring different forms or modalities of uprising, organized by Bernard Harcourt and Jesús Rodriguez-Velasco. For more information on Uprising 13/13, please click here.
To RSVP, please click here.
***
October 20, 2017 at 12:00pm | 754 Schermerhorn Ext.
States of Emergency: The Constitutional Regime in France, Italy, Germany, Spain, the United Kingdom, Belgium and Turkey
What does emergency implies for constitutional regimes and how legal comparison can help understand it?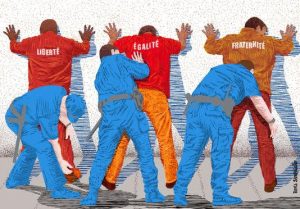 The state of emergency was implemented in France in November 2015 after the terrorists' attacks in Paris and is still activated at this time. Two years after, it draws inevitably lawyers' attention to the continuing restrictions to human rights and derogations to the separation of powers inherent to emergency laws. Based on the assumption that constitutional states cannot deal effectively with emergencies, special provisions on emergency powers are inserted in constitutions and legislations in many other democracies around the world. Those provisions are supposed to be both temporary and conservative, but those conditions are not always respected. We will discuss states of emergency in various European states such as France, Italy, Germany, Spain, the United Kingdom, Belgium and Turkey, as well as the role of the European Court of Human Rights in controlling those emergency legislations. The comparison aims to classify those legislations using criteria such as the legal framework (legislative or constitutional) of the emergency powers, the constitutional safeguards for the protection of some fundamental rights and the role of constitutions in dealing with emergency laws especially when they last for a considerable amount of time.
***
October 27, 2017 at 12:00pm
William June Warren 103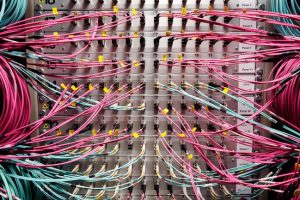 at Columbia University in New York
How are contemporary practices of surveillance, social media,
digital-ness, and data transforming the contours of subjectivity?
What modes of power and knowledge are operating on our networked
selves?  How do these powers and rationalities work on a minute
technical level to reshape our identities and our identity categories?
These questions have enormous stakes in our contemporary age of big
data and mass surveillance.  Their investigation can be a site of
productive critique today, both interrogating the conditions of
possibility of subjectivity and also reinvigorating the terms of
critical scholarship.  Following the lead of Michel Foucault's
"history of the present" this workshop is focused on the possibilities
for critical philosophy today in the midst of emergent forms of power,
knowledge, and subjectivity.
***
February 2, 2018 at 12:15pm in Schermerhorn 754 Extension
The Louvre on Fire: History of a False Report
Manfred Posani Löwenstein, Université de Montréal
On the last week of May 1871 Paris was burning. The terrible days remembered as Semaine sanglante have been thoroughly studied by scholars–not just the events (the siege of Paris, the resistance of the Communards, the political and diplomatic background of the civil war), but also the legends and the false reports that spontaneously spread through the soldiers and through the public opinion of that time. But it is surprising that not a single study has been devoted, until now, to a supposed event that had a huge echo at the time. Between the 24th and the 30th of May 1871 the newspapers of the major cities in the world trumpeted the destruction of the Louvre. Great intellectuals of the time (Friedrich Nietzsche, Gustave Le Bon) wrote about it, sometimes remembering the shock of those days years later. This workshop will explore the story of this false report as initiated by two major events that occurred in 1867: the Universal Exposition in Paris (probably the birth of modern mass tourism), and the installation of the transatlantic telegraph. In all likelihood, this is the first case of a false report distributed by mass media on a global scale.
***