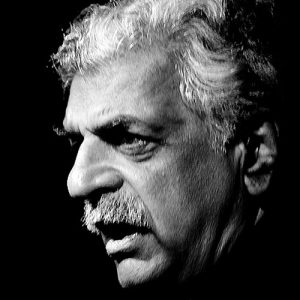 Writer, journalist and film-maker Tariq Ali was educated at Oxford University, where he became involved in student politics, in particular with the movement against the war in Vietnam. On graduating he led the Vietnam Solidarity Campaign. He owned his own independent television production company, Bandung, which produced programmes for Channel 4 in the UK during the 1980s. He is a regular broadcaster on BBC Radio and contributes articles and journalism to magazines and newspapers including The Guardian and the London Review of Books. He is editorial director of London publishers Verso and is on the board of the New Left Review, for whom he is also an editor. His fiction includes a series of historical novels about Islam: Shadows of the Pomegranate Tree (1992), The Book of Saladin (1998), The Stone Woman (2000), A Sultan in Palermo (2005), and Night of the Golden Butterfly (2010). These five books are collectively known as 'The Islam Quintet'.
His non-fiction includes 1968:Marching in the Streets (1998), a social history of the 1960s; Conversations with Edward Said (2005); Rough Music: Blair, Bombs, Baghdad, London, Terror (2005); Speaking of Empire and Resistance (2005), which takes the form of a series of conversations with the author, and The Obama Syndrome (2010). The Leopard and the Fox (2007) is the script of a three-part TV series commissioned by the BBC and later withdrawn, and includes the background to the story. His books of essays include The Clash of Fundamentalisms (2002), and The Protocols of the Elders of Sodom (2009).
Tariq Ali's latest book is The Dilemmas of Lenin: Terrorism, War, Empire, Love, Revolution (Verso 2017).