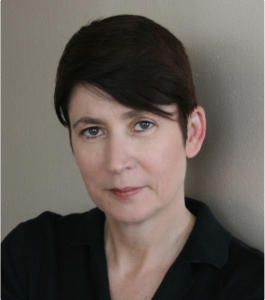 Rosalind Morris is a cultural critic, writer, filmmaker, and Professor of Anthropology at Columbia University. Professor Morris focuses her anthropological fieldwork on two main areas: South Africa and mainland Southeast Asia, especially Thailand. Her earlier scholarship focused on the history of modernity in Southeast Asia and the place of the mass media in its development. More recently, she has been working in South Africa, where her writings concern the changing nature of value and the forms of political subjectivity after apartheid, among other topics. She has written widely on social theory, including Marxist, deconstructionist and feminist theory. She also writes on media and aesthetic practice (literary and visual) and has collaborated with a number of South African artists.
The work of Rosalind Morris includes Accounts and Drawings from Underground: The East Rand Proprietary Mines Cash Book, 1906 (2015) and That Which is Not Drawn (2013) with William Kentridge, The Art of Clive van den Berg: Unlearning the Grounds of Art (2011), Can the Subaltern Speak? Reflections on the History of an Idea (2010), Photographies East: The Camera and its Histories in East and Southeast Asia (2009), In the Place of Origins: Modernity and its Mediums in Northern Thailand (2000), and New Worlds from Fragments: Film, Ethnography, and the Representation of Northwest Coast Cultures (1994). Her forthcoming publications include Wars I Have (Not) Seen and Fetishism: Charles de Brosses and the History of an Idea (with Daniel Leonard). Rosalind Morris has also published texts in such journals as Representations, Annual Review of Anthropology, Positions, and Social Text.
Rosalind Morris has served as a Director of the Institute for Research on Women and Gender, an Associate Director of the Institute for Comparative Literature and Society, and is the former co-editor of CONNECT: art, politics, theory, culture.  She is also the founding editor of 'The Africa List,' for Seagull Books.