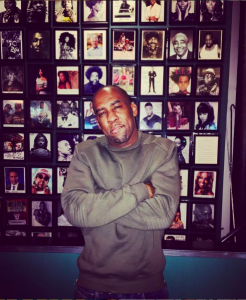 Darryl Robertson is a Harlem-based writer, and J.I.E. alumnus at Columbia University. His research interests include hip-hop, and Black resistance. He is especially interested in understanding how the Black Panther Party serviced Black communities during the late-1960s. His work has appeared in USA Today, The Washington Post, Ozy, among several other publications.
You can find his writings at Salon, including "They arrested me for playing basketball: A personal argument in favor of defunding the police," and "Wild myths I believed about white people: Notes on race, American ignorance and the Capitol riots," here, his article on the Portland protests in The Washington Post here, and a selection of works from Vibe here, including an article covering Rikers during the early days of the pandemic.
A list of collected works are listed on this page.