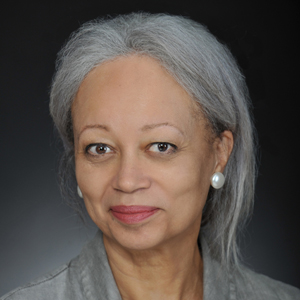 Patricia J. Williams is a preeminent American legal scholar and a founder of critical race theory, a school of legal thought that emphasizes race as a fundamental determinant of the American legal system.
Patricia Williams is currently the James L. Dohr Professor of Law at Columbia University where she has taught since 1991. On March 1, 2013, Columbia Law School's Center for Gender & Sexuality Law honored her with a symposium featuring Anita Hill, Lani Guinier, and others. Prior to coming to Columbia, she worked as a consumer advocate in the office of the City Attorney in Los Angeles, was a fellow in the School of Criticism and Theory at Dartmouth College, and served as associate professor at the University of Wisconsin Law School and its department of women's studies.
Patricia Williams has published widely in the areas of race, gender, and law, and on other issues of legal theory and legal writing. Her books include The Alchemy of Race and Rights (Harvard, 1991); The Rooster's Egg (Harvard, 1997); and Seeing a Color Blind Future: The Paradox of Race (Farrar, Straus and Giroux, 1998).