November 11, 2016 at 12:00pm in Jerome Greene Hall 908
Listen to the discussion below:
Human dignity is not usually studied through the lens of critical theory, as it might be conceived as a "moral shibboleth" and an offspring of humanism. Nonetheless, reframing this idea into a foucauldian perspective can be productive. It might help us to understand how the human person has been embedded with a supposed intrinsic and absolute worthiness. The question raised will not consist in defining the origins of this notion (we will briefly address and criticize Kant's conception of dignity), but in understanding the conditions of possibility that have turned human dignity into an element of our political horizon. Thus, one might wonder what kind of relations and tensions can be established between this value and the construction of modern subjectivities. Also, the contemporary emergence of human dignity – in legal and political fields – might also be related to a genealogy of power relations. In this sense, and more particularly, how human dignity might be conceived within biopolitics and neoliberalism? How can human dignity even be reframed within Foucault's exaltation about the "death of man"? We will discuss those issues – and hopefully many more – in an attempt to bring out a fruitful debate. 
~~~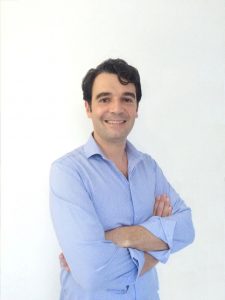 Antonio Pele is a professor of Law and Human Rights at the Pontifical Catholic University of Rio de Janeiro (PUC-Rio). He was teaching Legal Philosophy and Jurisprudence at the Carlos III University of Madrid where he obtained his Ph.d in Law. In 2010, he was a visiting scholar at the Pozen Center for Human Rights of the University of Chicago. He has also earned a Master Degree in History from the Université Michel de Montaigne and is graduated in political sciences from the Institut d'Études Politiques of Bordeaux.
Antonio is the author of Kant y la Dignidad Humana (forthcoming), La Dignidad Humana: sus Orígenes en el Pensamiento Clásico (Dykinson, 2010), El Discurso de la "Dignitas Hominis" en el Humanismo del Renacimiento (Dykinson, 2012) and El Sujeto Humano en el Siglo XVII: Máquina Pensante, Funámbulo Agónico e Homo Iuridicus (EAD, 2012). He is the co-author of Direitos Humanos e Capitalismo: Ligações Perigosas (forthcoming), La Laicidad (Dykinson, 2014), Perspectivas sobre Feminismo y Derecho (Dykinson, 2012).
Andrew Dilts is Assistant Professor of Political Theory in the Department of Political Science at Loyola Marymount University. During the 2016-2017 academic year, Dilts is a Member of the School of Social Science at the Institute for Advanced Studies. Dilts is the author of Punishment and Inclusion: Race, Membership, and the Limits of American Liberalism (Fordham University Press, 2014) and co-editor (with Perry Zurn of American University) of Active Intolerance: Foucault, the Prisons Information Group, and the Future of Abolition (Palgrave 2015). He is co-editor (with Natalie Cisneros of Seattle University) of a special project for Radical Philosophy Review called "Political Theory and Philosophy in a Time of Mass Incarceration," and has published articles in Political Theory, Foucault Studies, New Political Science, PhiloSOPHIA, Law, Culture, and the Humanities, and The Carceral Notebooks. Dilts is also a founding member of Abolition: A Journal of Insurgent Politics and the Prison and Theory Working Group