Edited by Michael Burger (Sabin Center for Climate Change Law), Teresa Parejo (UN Sustainable Development Solutions Network) and Lisa Sachs (Columbia Center on Sustainable Investment).
With research and administrative support from Nathan Lobel (Columbia Center on Sustainable Investment).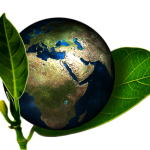 On May 10, 2018, the United Nations General Assembly (UNGA) adopted Resolution 72/277 ("Toward a Global Pact for the Environment"), which calls for the Secretary General to submit "a technical and evidence-based report" on "possible gaps in international environmental law and environment-related instruments" at the 73rd session of the UNGA. The resolution also establishes an "ad hoc open-ended working group… to consider the report and discuss possible options to address possible gaps."
As the UNGA convenes this week, we are bringing together independent thought leaders and legal scholars from around the world to weigh in on what, if anything, the process initiated by UNGA Resolution 72/277 might usefully accomplish; and what the United Nations agencies, national governments and civil society stakeholders engaged in the process could usefully consider. Together, these perspectives identify a number of existing issues that merit attention and, if heeded, might inform negotiations on the future of international environmental governance.