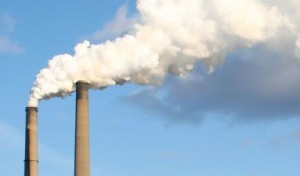 Much has been made of late about EPA's authority to develop federal implementation plans (FIPs) to achieve the state-based GHG emissions reduction targets the agency is preparing establish under Clean Power Plan. Led by Senator Mitch McConnell, objectors have loudly urged states not to submit plans at all. Instead, they have argued, states need not be concerned about EPA imposing FIPs on their states. In turn, EPA has announced that it will release a draft federal implementation plan this summer. (An earlier response from the Sabin Center to Sen. McConnell's arguments is available here.)
Since 1970, Section 110 the Clean Air Act has required EPA to implement a FIP if a state implementation plan (SIP) fails to include measures that will assure attainment of the national ambient air quality standards. The FIP/SIP dynamic under Section 110 is well-established. The analogous provisions of Section 111 of the Act, by contrast, which give the Administrator "the same authority" as she would have under Section 110 to prescribe a plan where a state "fails to submit a satisfactory plan" to meet standards set under Section 111, are new regulatory terrain.
Because FIPs are not well-known, Daniel Selmi, a Visiting Scholar at the Center and Professor of Law at Loyola Law School, Los Angeles, has prepared a "primer" that answers basic questions about FIPs. The essay is organized into three parts: (1) the circumstances under which EPA will promulgate a FIP under Section 111; (2) the content and effect of such a FIP; and (3) the enforcement of a FIP. The discussion is written in an accessible, plain language style that will be understandable to both lawyers and non-lawyers.