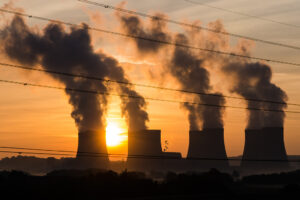 Over the past five years, there has been significant growth in litigation aimed at holding fossil fuel companies accountable for their contributions to climate change. In the U.S., dozens of state and municipal governments have filed tort and consumer protection lawsuits seeking equitable relief as well as financial compensation from fossil fuel companies to help cover adaptation costs. Claims about climate disinformation are at the heart of these cases. Specifically, the plaintiffs have alleged that the defendant companies should be held liable for climate damages because they knew about the dangers of their products, intentionally concealed those dangers, created doubt about climate science, and undermined public support for climate action so that they could continue to profit from the production and sale of fossil fuels.
One evidentiary challenge for the plaintiffs in these cases – particularly those that are pursuing tort claims – will be to establish that fossil fuel disinformation caused or contributed to their injuries. In a new article published in the Environmental Law Reporter, Sabin Center senior fellow Jessica Wentz and University of Oxford fellow Benjamin Franta examine how plaintiffs can establish this causal nexus between public deception and damages. The article takes an in-depth look at how litigants and courts have addressed this issue in other public deception lawsuits, specifically those involving false and misleading claims about tobacco, lead paint, and opioids. One key finding is that public reliance and other aspects of causation may be inferred using multiple lines of evidence, including but not limited to information about the scope and magnitude of deceptive communications, internal assessments of the efficacy of defendants' messaging campaigns, acknowledgements of intended reliance made by defendants in depositions, expert testimony on causation, public polling data, and more. The article also includes a discussion of evidentiary sources and discovery tactics that plaintiffs can use to support causation arguments in current lawsuits against fossil fuel companies.
The article focuses on fossil fuel disinformation lawsuits and the tort claims raised therein, but the legal analysis is also relevant to other types of legal claims, including consumer protection claims, as well as cases involving liability for other types of public deception schemes.