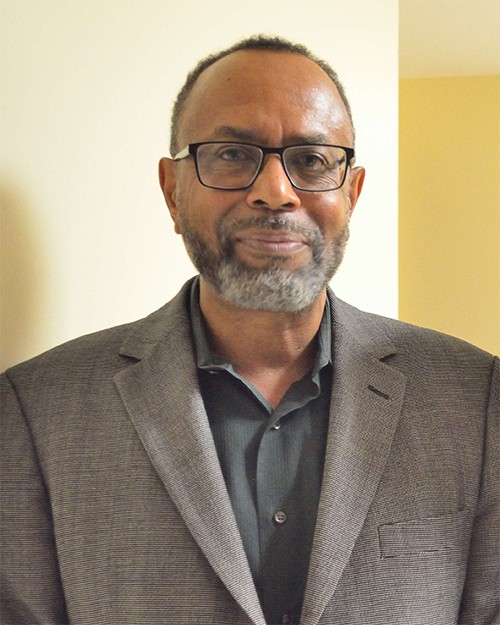 Robert Gooding-Williams is the M. Moran Weston/Black Alumni Council Professor of African-American Studies and Professor of Philosophy and of African American and African Diaspora Studies at Columbia University. His research and teaching interests include Social and Political Philosophy (especially the philosophy of race), the History of African-American Political Thought, 19th Century European Philosophy (especially Nietzsche), Existentialism, and Aesthetics.
Gooding-Williams is the author of Zarathustra's Dionysian Modernism (Stanford, 2001), Look, A Negro!: Philosophical Essays on Race, Culture, and Politics (Routledge, 2005), and In The Shadow of Du Bois: Afro-Modern Political Thought in America (Harvard 2009).  In 2010, In the Shadow of Du Bois won two book prizes: one, for the best book on race, ethnicity and political thought awarded by the Race, Ethnicity, and Politics section of the American Political Science Association; and the second, an honorable mention citation by the David Easton Award, awarded by the Foundations of Political Theory section of the American Political Science Association.  Gooding-Williams is also the editor of Reading Rodney King/Reading Urban Uprising (Routledge, 1993), co-editor of the Bedford Books edition of The Souls of Black Folk (1997), and author of the Stanford Encyclopedia of Philosophy entry on W.E.B. Du Bois.
Over the course of his career, Gooding-Williams has been awarded numerous fellowships, including a National Endowment for the Humanities Independent Scholars and College Teachers Fellowship, two Andrew Mellon Faculty Fellowships, a Laurance A. Rockefeller Fellowship, and a Guggenheim Fellowship. He has also served on the Editorial Boards of several professional journals and was a founding co-editor of the on-line Symposia on Gender, Race and Philosophy. At Columbia, Gooding-Williams directs the Center for Race, Philosophy, and Social Justice.
Gooding-Williams was elected to the American Academy of Arts and Sciences in 2018.