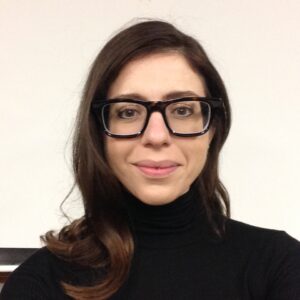 This month, Carolina Arlota joins us as an Associate Research Scholar. Her work explores international and domestic (U.S.) laws governing the cross-border transport of carbon dioxide (CO2) for sequestration, and how such transportation fits into broader climate and environmental protection regimes, including the Paris Agreement on Climate Change, carbon markets and emissions trading. This line of investigation builds on her previous research on the Paris Agreement and related climate policies. Prior to joining the Sabin Center, Carolina was a Visiting Assistant Professor at the University of Oklahoma, College of Law, where she has taught several courses on international law, including International Commercial and Investment Arbitration, International Business Transactions, Comparative Law, European Union Law, and International Energy Law. Before moving to the United States, Carolina held prestigious clerkships in Brazil and worked as an attorney for Petroleo Brasileiro S.A—PETROBRAS, the Brazilian state-controlled oil company. She holds an LL.M. and a J.S.D. from the University of Illinois at Urbana-Champaign, College of Law.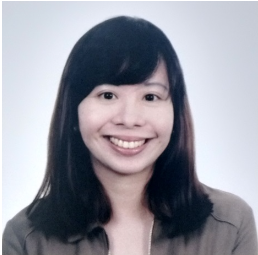 Eleonor Dyan Garcia also joins us as a Postdoctoral Research Scholar. Her work will focus on the Initiative on Climate and Resilience Law (ICRRL). Before joining the Sabin Center, Dyan worked as a Research Assistant at the Georgetown Climate Center (GCC). At GCC, she conducted research on opportunities for low-income and disadvantaged communities to capitalize on the Justice40 Initiative and other federal transportation funding grants, and on the varied risks and challenges faced by the U.S. healthcare industry in relation to the reduction of its emissions. She practiced corporate and commercial law at Quisumbing Torres in the Philippines, a member firm of Baker McKenzie, for almost three years. Dyan received her LL.M. in Environmental and Energy Law, with distinction, from the Georgetown University Law Center in 2022, and her J.D., second honors, from Ateneo de Manila University (Philippines) in 2016. She also holds a B.A. in Management Economics from Ateneo de Manila University (Philippines).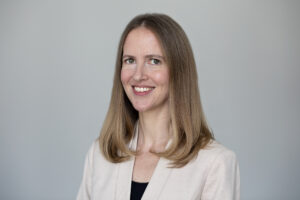 Cynthia Hanawalt joins us as a Senior Fellow for ICCRL. She is an experienced securities litigator whose work focuses on addressing climate risk and financial regulation. Her work with the Initiative for Climate Risk & Resilience Law supports ambitious, durable action on climate risk by federal and state financial regulators as well as the private sector. Prior to joining the Sabin Center, Cynthia served as Chief of the Investor Protection Bureau for the New York State Office of the Attorney General, where she led the team charged with enforcing the state's securities laws. Under her leadership, the Bureau recovered over $850M on behalf of New York investors, and achieved groundbreaking results in electronic trading and cryptocurrency matters. Previously, Cynthia was a Partner at the securities firm Bleichmar Fonti & Auld LLP. She is a graduate of Columbia Law School, where she was a Harlan Fiske Stone Scholar, and Duke University, where she received the William J. Griffith University Service Award.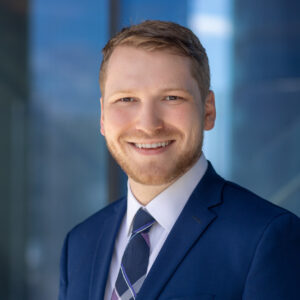 Felix Martin Lockman joins the Sabin Center as the 2022-2021 Climate Law Fellow. Prior to joining the Sabin Center, Martin specialized in renewable energy and infrastructure finance at Milbank LLP's New York office. From 2021-2022, Martin clerked for the Honorable Cynthia M. Rufe on the United States District Court for the Eastern District of Pennsylvania. Martin graduated from Columbia Law School in 2019, where he was a James Kent Scholar (2017-2019) and a Harlan Fiske Stone Scholar (2016-2017). At Columbia, Martin served as Articles Editor for the Columbia Human Rights Law Review, worked as a Research Assistant at the Columbia Center on Sustainable Investment, and spent a semester in the Law and Finance MLS program at Oxford University through Columbia's Global Alliance Program. Before law school, Martin worked as a community organizer in the coalfields of southern West Virginia. He received his Bachelor of Arts from Washington University in St. Louis in 2014.
Finally, Andrea Nishi joins us as our inaugural Climate Justice Fellow. Recently she was an assistant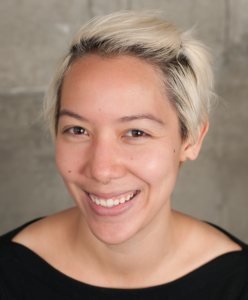 corporation counsel with the New York City Law Department.
Andrea graduated from Columbia Law School in 2020. While there, she served as the Executive Essays & Reviews Editor for the Columbia Law Review.
We are thrilled to have Carolina, Dyan, Cynthia, Martin and Andrea on board and look forward to sharing their work soon.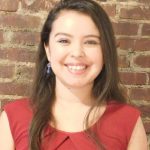 Tiffany is the Communications Associate at the Sabin Center for Climate Change Law.