To avoid the worst impacts of climate change, the International Energy Agency (IEA) has found
that, by 2030, the world needs to be installing four times more wind and solar energy per year
than the record-breaking levels set in 2020. This will require an immense mobilization of
resources. Reaching the target for solar energy alone requires "installing the world's current
largest solar park roughly every day" by 2030.
In the United States, local opposition to renewable energy projects is creating additional obstacles to achieving these ambitious targets. This month, the Sabin Center for Climate Change Law, in conjunction with the law firm Arnold & Porter LLP and Ohio attorney Trent A. Dougherty, filed two amicus briefs as part of the Renewable Energy Legal Defense Initiative (RELDI) supporting projects and policy measures in Ohio and New York.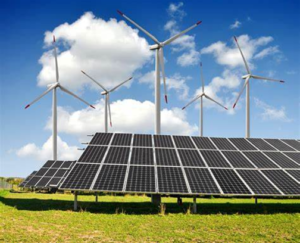 On June 6, we filed an amicus brief on behalf of two Ohio farmers, Tom Yingling and Kevin Erf, urging the Ohio Supreme Court to affirm the Ohio Power Siting Board's approval of a 300-megawatt (MW) wind project. In the brief, we argue that the project's local economic benefits and contribution to climate change mitigation support the Board's finding that the project serves the public interest. The case is proceeding in Ohio Supreme Court under the caption In the Matter of the Application of Firelands Wind LLC, Case No. 2022-0055.
On June 10, we filed an amicus brief on behalf of two local environmental groups, Catskill Mountainkeeper and Win With Wind, opposing a request for a preliminary injunction that would block implementation of New York State's new wind and solar appraisal model. The brief argues that delaying implementation of the model would delay or disrupt the rapid deployment of renewable energy that is needed for the State to meet its statutory climate change mandates by fostering uncertainty among developers, lenders, and taxing authorities. The case is proceeding in New York Supreme Court, Albany County, under the caption Town of Blenheim et al. v. Hiller et al., Index No. 903157-2022.
You can read about additional matters in which RELDI has represented local landowners, community groups, and nonprofits here.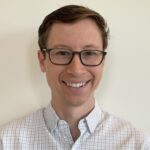 Matthew Eisenson is a Senior Fellow at the Sabin Center for Climate Change Law, where he leads the Renewable Energy Legal Defense Initiative (RELDI).