Chelsea Gómez joined the Sabin Center for Climate Change Law in October 2021 and serves as a Graduate Research Assistant supporting research on City Focus Groups on Climate and Equity-based Policies.
Chelsea is currently a Master of Public Administration candidate focusing in Environmental Science and Policy at the School for International and Public Affairs within Columbia University. She previously worked as a Community Climate Ambassador for the Office of Sustainability in Austin, TX, where she documented marginalized communities' experiences to guide the creation of the Austin Climate Equity Plan. Prior to that she served as a Peace Corps Volunteer in The Gambia, where she worked as an Agriculture/Environment Extension Agent. While there she collaborated with local schools to develop year-round school gardens, expand sustainable agriculture practices and establish a tree nursery program run by students. Her main project focused on establishing apiaries within the village's forests, thereby reducing deforestation through sustainable, income generating activities for the community. She holds a Bachelor of Science in Environmental Science and Policy from St. Edward's University.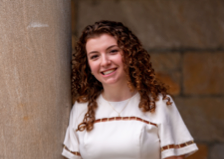 Leah Adelman also joins the Sabin Center this week as a Graduate Research Assistant, where she will be working on the Climate Regulation Database, the New York State and City Climate Law Trackers, and the Renewable Energy Legal Defense Initiative's resource banks.
Leah is pursuing a Master's in Climate and Society from the Columbia Climate School. She received her undergraduate degree from the Ford School of Public Policy at the University of Michigan, where her concentration was energy policy. While there, Leah was a policy analyst for the Graham Sustainability Institute, working on projects related to renewable energy zoning in the Midwest. She spent the past summer as the Federal Affairs intern for the American Clean Power Association and was previously an intern at the U.S. House of Representatives.
We are thrilled to have Chelsea and Leah on board with us and look forward to their contributions to our growing body of work!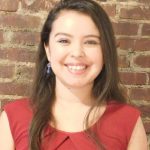 Tiffany is the Communications Associate at the Sabin Center for Climate Change Law.