Five sports entities explained why they have become industry leaders by engaging with voluntary carbon offset markets at Friday's Sports and Climate Change Summit.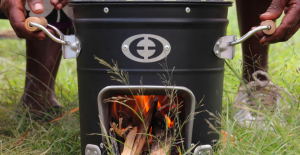 The New York Yankees, New York Mets, NASCAR, U.S. Tennis Association (USTA), and Major League Soccer (MLS) are each purchasing carbon offsets from cookstove projects in low-income African countries in order to meet their own sustainability goals. The Yankees financed 4500 cookstoves in Mozambique, while NASCAR is offsetting all employee travel with carbon credits from cookstoves in Zimbabwe. Collectively, the five entities have reduced 39,443 metric tons of CO2 by purchasing carbon offsets from cookstove programs in low-income countries in Africa—the equivalent of 8446 passenger vehicles driven for one year.
"It's the right thing to do and it's good business," said Yankees Senior Vice President Doug Behar. "When we saw the impact on human life it made too much sense not to do it."
Approximately 3 billion people worldwide still cook on open fires or stoves fueled by charcoal, biomass and kerosene. Burning unsustainably harvested wood fuel contributes to approximately 2% of global greenhouse gas emissions. Exposure to these cooking practices can also be deadly. The World Health Organization reports that nearly 4 million premature deaths per year are "attributable to household air pollution from inefficient cooking practices." Cooking on open fires and simple biomass and charcoal-fired stoves also disproportionately burdens women and children. They experience greater exposure to household air pollution since they are typically responsible for household chores, and spend multiple hours per day collecting fuel. One study found that women in India spend 374 hours a year collecting firewood.
Cleaner cookstoves and fuels lead to positive environmental, health, and gender outcomes. Improved efficiency cookstoves can offset one to two tonnes of CO2 emissions per year, while also improving health, quality of life, and livelihoods. A recent report by the Gold Standard Foundation found that a single clean cookstove  delivers USD$151 in additional social and economic benefits. Nevertheless, financing for clean cooking initiatives has lagged.
Carbon offsets markets provide one stream of finance, and many cookstove programs have long been generating carbon credits. For example, Envirofit, a social enterprise that has developed a range of clean cooking products, has been leveraging carbon finance since 2012, with Certified Emissions Reduction (CER) programs certified under the Clean Development Mechanism (CDM) and the Gold Standard Foundation (whose certification also captures sustainable development co-benefits).
Yet both compliance and voluntary carbon markets present challenges for clean cookstove entities seeking finance. The current price for CERs is $0.35. But emissions reductions from improved cookstove projects costs $5-8/tCO2e, meaning that offset prices must hover around $10/ tCO2e to make offsets a valuable source of funding for these projects. Cookstove projects have fared slightly better in voluntary markets. Clean cookstove offsets from Africa sold at $5.1/tCO2e on average in 2016. But the voluntary market could be on the rise, with a record number of issuances and retirements in 2017.
As corporations, individuals and other non-government actors look to increase their climate engagement, buying carbon offsets in the voluntary market presents one way to meet sustainability targets. This is not only true for sports entities. In April this year, Lyft went carbon neutral, using carbon credits purchased from the sustainability firm 3 Degrees to offset the carbon footprint from its rides. American University, which claims to be the first U.S. university to achieve carbon neutrality, buys carbon credits from cookstove programs in Kenya to offset greenhouse gas emissions it simply cannot eliminate. While reducing direct emissions remains a critical piece of the climate puzzle, and green projects must be attentive to social impacts on the ground, there will likely be unavoidable emissions such as air travel. Offsetting these unavoidable emissions can help support clean cooking technology, and other ventures with sustainable development benefits.
If NASCAR seeking to address climate change strikes you as ironic, you're not alone. But they have a clear rationale: "80% of NASCAR fans believe in climate change," said director of Green Innovation at NASCAR, Catherine Kummer. "We can't minimize everything, but this aligns with our mission."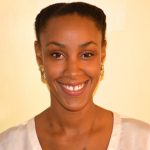 Ama Francis is the Climate Displacement Project Strategist at the International Refugee Assistance Project (IRAP) and a nonresident fellow at the Sabin Center for Climate Change Law.