by Shelley Welton, Deputy Director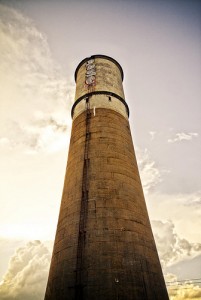 On December 2nd, commissioners, secretaries and directors of environmental and energy agencies from states within the Regional Greenhouse Gas Initiative (RGGI) filed comments to EPA on the agency's forthcoming regulations for greenhouse gases from existing power plants.  RGGI is understandably anxious that the work its participating states have put into developing (and recently, reforming) the program not be lost once EPA issues its new regulations.  Accordingly, RGGI's filing encourages the EPA to design its regulations in a way that allows RGGI's program to count for compliance, and in a way that rewards states that have taken early action.
This summer, President Obama set forward ambitious deadlines for EPA to regulate greenhouse gas emissions from both new and existing sources under the Clean Air Act.  Under § 111(d) of that Act, once EPA decides to regulate a particular pollutant from new sources, states are required to develop plans for how they will regulate existing sources of that pollutant. EPA sets forth criteria that these plans must meet and reviews the plans for compliance.  RGGI hopes that EPA will establish criteria that allow its existing cap-and-trade program to double as a compliance mechanism for § 111(d) greenhouse gas regulations.
Despite, or perhaps in part because of, this "survivalist" focus, a few interesting points emerge from RGGI's filing:
Read more »