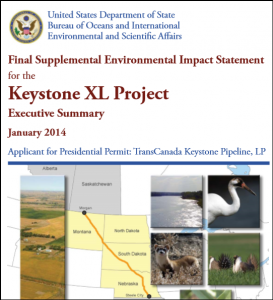 On December 24, 2014, the Council on Environmental Quality (CEQ) released Revised Draft Guidance on how federal agencies should evaluate GHG emissions and the impacts of climate change when conducting reviews under the National Environmental Policy Act (NEPA).[1] The revised guidance is significantly more detailed than the draft guidance released by CEQ in February 2010, and unlike its predecessor, it applies to all proposed Federal agency actions, including land and resource management actions.
The guidance directs agencies to consider the potential effects of a proposed action on climate change, using projected GHG emissions as a proxy for those effects. Consistent with its earlier guidance, CEQ identifies a reference point of 25,000 metric tons of CO2-e annually as a threshold below which a quantitative analysis of GHG emissions is not recommended unless it can be easily accomplished. However, CEQ does not specify whether agencies should consider both direct and indirect emissions when applying this benchmark.
The guidance also directs agencies to consider the implications of climate change impacts on the proposed action, including potential adverse environmental effects that could result from drought or sea level rise. According to CEQ, such considerations are squarely within the realm of NEPA and will enable the selection of smarter, more resilient actions. This component of CEQ's guidance accords with the Sabin Center's recommendations on reverse environmental impact assessment, as outlined in some of our recent publications and in comments submitted to the Federal Energy Regulatory Commission (FERC).
The key elements of the Revised Draft Guidance are summarized after the jump. Note: The Revised Draft Guidance will be open for a 60-day public review and comment period, with comments due by February 23, 2015. Comments can be submitted online at the federal registrar website. If you would like to learn more about this issue, the National Association of Environmental Professionals (NAEP) is hosting a webinar on Wednesday, January 28 at 2:00 pm ET.  The speakers will include Horst Greczmiel of CEQ, Cheryl Laskowski of Atkins North America, and Sabin Center Director Michael Gerrard.