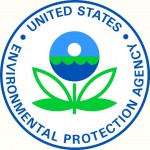 Jessica Wentz
Associate Director and Postdoctoral Fellow
Yesterday, President Obama and the Environmental Protection Agency (EPA) unveiled the final version of the Clean Power Plan—the nation's first ever federal regulatory standards to address carbon dioxide (CO2) emissions from existing power plants. As noted by the President in a press conference on Monday afternoon, this is "the single most important step that America has ever taken in the fight against climate change."
The final rule establishes interim and final CO2 emission performance rates for fossil fuel-fired power plants that will reduce CO2 emissions from these plants by 32% under 2005 levels by 2030. Although this final target is more ambitious than the proposed rule (which called for a 30% reduction by 2030), the rule also gives states and utilities additional time to submit plans and start making emissions reductions: initial state plans are due in September 2016, with an option to extend the deadline to 2018, and the compliance period for mandatory emissions reductions begins in 2022. During the compliance period, the performance rates will be gradually phased in to provide for a "glide path" of reductions to 2030.
One significant change in the final rule is that EPA is no longer including demand-side energy efficiency as one of the "building blocks" used to determine the CO2 emissions performance rates for existing power plants. The performance rates are now based on the emissions reductions that can be achieved through the deployment of three supply-side measures: (1) heat rate improvements in existing coal plants, (2) increased reliance on combined cycle gas units, and (3) expanded use of renewables as a substitute for fossil fuel-based generation.
Fortunately, energy efficiency can still be used as a compliance measure, and EPA expects that energy efficiency will play a major role in meeting the state targets because it is a "cost-effective and widely-available carbon reduction tool." EPA will also provide matching funds for early investments in demand-side energy efficiency measures through the newly introduced Clean Energy Incentive Program.