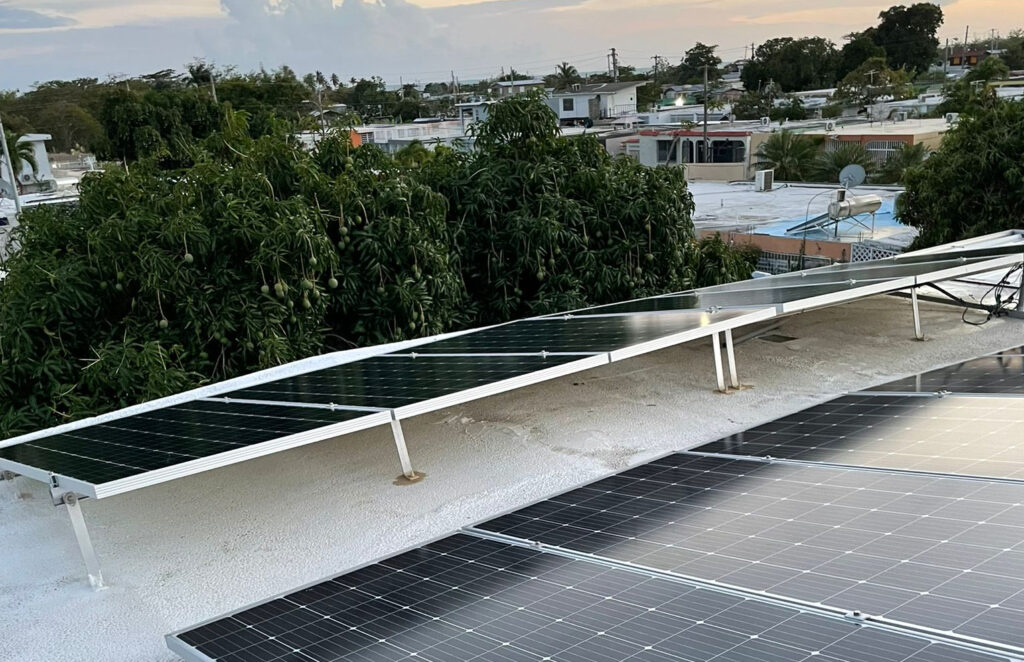 The Approach Will Cost Lives
This year's hurricane season has gotten off to a very active start with three storms in the vicinity of Puerto Rico in just the first month of the season. The record-breaking heat creates the perfect conditions for more intense storms. In 2017, the archipelago got pummeled by hurricanes, Puerto Rico was devastated, electric power service was knocked out for months, in some places, close to a year which led to nearly 3000 excess deaths. Death toll in Puerto Rico from Hurricane Maria officially raised to 2,975 from 64 – ABC News (go.com).The federal government's response was delayed and at times, degrading, (recall former President Trump tossing rolls of paper towels to a crowd). 
Last fall, with the passage of Hurricane Fiona, the electric grid was again knocked out and excess deaths were reported. Hurricane Fiona death toll: At least 25 deaths in Puerto Rico may be linked to storm, island health department says – ABC7 Chicago.
In March of this year, the US Army Corps of Engineers provided three "natural" (methane) gas-fired units that generate 150 megawatts of power for Puerto Rico's electricity system. Biden Sends Natural Gas Generators to Puerto Rico for Resiliency – IER (instituteforenergyresearch.org). Also in March, New Fortress Energy Inc. (NASDAQ: NFE) announced that its Puerto Rico subsidiaries, NFE Power PR LLC and NFEnergia LLC, entered into agreements with Weston Solution, Inc. for the installation and operation of 150 MW of  power generation at the Palo Seco Power Plant in Puerto Rico as well as the supply of natural gas. The original Request for Information anticipated 300-700 MW of new fossil-fired generation units and fuel. The Federal Emergency Management Agency is providing $5 billion to the U.S. Army Corps of Engineers for "temporary" Natural Gas/diesel-fired units, allegedly to stabilize the electric system in Puerto Rico over a period of five years. Recently, US Army Corps of Engineers issued a Multiple Award Task Order Contract (MATOC) for new fossil generation and to cover the cost of the fuel. 
The funding being provided by FEMA represents an incredible opportunity to transform the fossil-fired, centralized grid in Puerto Rico to distributed renewable energy coupled with battery energy storage in a way that would save lives. This opportunity is being squandered. 
Puerto Rico is a US territory undergoing multiple crises including economic and fiscal restructuring alongside some of the worst impacts of the climate crisis. Climate change driven by anthropogenic actions, especially burning of fossil fuels is causing warming waters and rising sea-levels, affecting coastal and low-lying areas which are destroying beaches, aquifers and ecosystems generally and displacing poor and largely Afro-descendant communities in the archipelago. "Fuera LUMA": Puerto Rico Confronts Neoliberal Electricity System Takeover amid Ongoing Struggles for Self-Determination – Georgetown Journal of International Affairs
Ninety-seven percent of Puerto Rico's electricity is generated from burning fossil fuels. Puerto Rico Profile (eia.gov). Most of these plants overburden largely Afro-descendent communities. In addition, the archipelago's fossil-fired power generation system relies on centralized transmission and distribution systems that overburden Puerto Rico's rural south.
To add to the energy injustice in Puerto Rico, an average Puerto Rican spends 8% of their income on electricity compared to the 2.4% that the average stateside American spends, residents of the archipelago pay two to three times more than the average US household for their electricity, frequently amounting to the first or second highest rates of any US jurisdiction, a situation that threatens to worsen with the proposed restructuring of the Puerto Rico Electric Power Authority debt. Why Puerto Rico Has Struggled to Stabilize Its Electricity Grid | Bloomberg Government (bgov.com). Further, the average Puerto Rican income is less than ⅓ of the average stateside American.
But Puerto Rico need not be a place of unmitigated disaster. For example, a U.S. Department of Energy report found that Puerto Rico has four to six times the rooftop solar potential compared to the archipelago's entire energy demand. DOE and FEMA Release One-Year Progress Report on Joint Effort to Modernize Puerto Rico's Grid With 100% Clean Energy | Department of Energy.
Community and environmental groups have worked to transform the energy system by developing rooftop solar projects and advocating for a shift to distributed, rooftop/onsite solar installations coupled with battery energy storage systems, power electronics, energy efficiency and literacy, demand response, and similar programs. We want sun | Queremossol (queremossolpr.com) The Queremos Sol (We Want Sun) initiative, a platform to advocate for a more just, equitable, and sustainable energy future in Puerto Rico and Alianza de Energia Renovable Ahora (AERA), among other groups are promoting climate, energy and environmental justice in Puerto Rico. 
Puerto Rico faces unique climate, energy, environmental and socioeconomic issues and challenges. The archipelago is considered part of "Hurricane Alley" or ground zero of the climate crisis and a change in the Biden Administration's policies are indispensable to address these challenges.  The Biden Administration's Climate and Economic Justice Screening Tool (CEJST) classifies approximately 80% of Puerto Rico as disadvantaged. Explore the map – Climate & Economic Justice Screening Tool (geoplatform.gov). The Administration's policies should be geared to the use of disaster recovery funds to transform the electric system and live up to its promises to tackle the climate crisis and center environmental justice. Puerto Rico's extreme vulnerability to climate impacts calls for the Administration's prioritization of distributed renewable energy to address the life-threatening challenges to residents of the archipelago.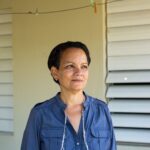 Ruth Santiago is a community and environmental lawyer based in Salinas, Puerto Rico and serves on the White House Environmental Justice Advisory Council.