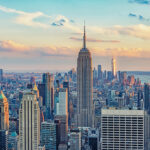 On December 8, New York City Mayor Eric Adams appointed 26 board members to the New York City Sustainability Advisory Board to guide the city's long-term resiliency and sustainability goals. Sabin Center senior fellow Amy Turner is among the new board members. The board will advise Chief Climate Officer and DEP Commissioner Rohit Aggarwala and the Mayor's Office of Climate and Environmental Justice's (MOCEJ) Executive Director Kizzy Charles-Guzmán on the city and climate and sustainability strategy in connection with a forthcoming update to the city's PlaNYC climate plan, which is set to be released in April 2023.
"New York City has some of the most ambitious and equitable climate policy in the country," said Amy Turner. "I am thrilled to be working with this distinguished group and committed to New York City's resilient, equitable, and low-greenhouse gas future."
Amy co-authored the Sabin Center's 2021 report Cities Climate Law: A Legal Framework for Local Action in the U.S., which delineates the legal aspects of local greenhouse gas reduction policy. We are proud of Amy's appointment and look forward to seeing how her expertise on city climate law will contribute to New York City's climate goals.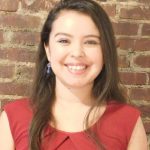 Tiffany is the Communications Associate at the Sabin Center for Climate Change Law.