Guest Commentary: Indonesian Human Rights Commission's first human rights complaint on the impacts of climate change
By Margaretha Quina and Mae Manupipatpong*
In July 2022, Indonesians at the frontline of climate change filed a claim before the National Human Rights Commission seeking recognition that climate change is a matter of human rights and calling on the Indonesian government to take stronger action. This blog post highlights the core legal arguments of the complaint in Indonesian Youths and others v. Indonesia, as well as recent developments of the case.
Indonesia's climate change context
Climate change is already causing widespread environmental impacts in Indonesia. The country is on track to experience severe climate change impacts this century, such as drier and longer droughts, extreme heat that will make large parts of Indonesia uninhabitable, declining fish stocks due to coral reef bleaching, changes in rainfall patterns that threaten agriculture, tidal flooding, high waves and strong coastal winds, and increases in vector-borne diseases such as dengue fever and malaria.
Yet, Indonesia continues to pursue carbon-intensive policies and actions. Indonesia is now the seventh largest cumulative emitter in the world, having emitted 41.59 Gigatonnes of CO2 equivalent emissions from 1990 to 2018. Most of Indonesia's greenhouse gas emissions come from the Land Use, Land Use Change and Forestry (LULUCF) and energy sectors. From 2000 to 2015, Indonesia lost an average of 498,000 hectares of forest annually, making it the world's second-largest driver of deforestation after Brazil. Post-deforestation peatland drainage for palm oil and pulpwood plantation concessions contributes significantly to spikes in Indonesia's LULUCF emissions from peatland fires. At the same time, Indonesia's energy sector continues to grow rapidly, increasing GHG emissions by 289% compared to 1990 levels. Indonesia remains one of the top coal exporters in the world. The government continues to approve new coal-fired power plants and has been slow to retire existing coal plants.
Despite its stated commitment to pursuing a safe climate and its ratification of the Paris Agreement, the Indonesian government's national carbon reduction targets under that Agreement are grossly inadequate, allowing Indonesia to increase emissions when it should be making deep cuts. Indonesia's 2030 target projects that its energy emissions will increase above 2010 levels by 268%; waste emissions will increase by 236%; industrial process emissions will increase by 93%; agricultural emissions will increase by 8%; and forestry emissions will increase by 5%. Even if Indonesia achieves its mitigation target, it will continue to be one of the world's largest emitters of LULUCF emissions and is projected to increase emissions in the energy sector, while many countries shift away from fossil fuels.
The human rights complaint
On July 14, 2022, thirteen petitioners filed and presented a case before the National Human Rights Commission calling for the Indonesian government to address constitutional human rights violations linked to climate change. The petitioners include children between 7 and 15 years old, farmers, fishers, and members of vulnerable groups, coming from urban and rural areas in Java, Kalimantan, Nusa Tenggara, and Papua. In filing this complaint, the petitioners seek to defend their human rights from the present and foreseeable future harms caused by climate change.
From a young age, the child petitioners have already experienced extreme heat in Jakarta and Samarinda, while suffering the psychological toll of climate anxiety about their future surviving unsafe climate conditions. Farmers from Java and Lombok described their struggle with climate-related impacts such as drought, extreme rainfall, and pest infestations that have destroyed their harvests and threatened their livelihoods. Other petitioners recounted their personal experience of flash floods, tidal flooding or tropical cyclones, and the resulting effects on their health and development, and access to food, water, and basic needs.
The petitioners alleged that, by contributing to and exacerbating the climate crisis, and failing to minimize the risk of foreseeable climate impacts, the government is violating its obligations to respect, protect, and fulfill their rights to a good and healthy environment, life, health, development through the fulfillment of basic needs, food, water, education, and employment under Indonesia's Constitution and laws. The government has publicly recognized that climate change is a human rights matter and shown awareness of the risks of climate change. The petitioners argued that the government has a responsibility to act immediately, based on the latest available science, to prevent foreseeable human rights harms caused by climate change.
Despite these obligations, the petitioners claimed that the government has failed to take necessary mitigation measures and continues to act inconsistently with the goal of a safe climate at 1.5°C, for example, by continuing to approve new fossil fuel projects. Further, the government has failed to take adaptation measures that would prevent foreseeable harm to those most vulnerable to the impacts of climate change. Further, the government has failed to ensure that its actions are consistent with the procedural rights of the petitioners to participate in decision-making on climate change.
To ensure protection of their human rights, the petitioners asked the Commission to acknowledge expressly for the first time that climate change is a human rights crisis and acknowledge Indonesia's role in perpetuating this crisis. In particular, the petitioners sought Commission recommendations for the government to take the steps needed to reduce national GHG emissions at the highest possible ambition level in light of the 1.5°C safe climate goal, implement adaptation measures, and ensure effective public participation in decision-making on climate change.
Hearing before the Commission
Two Human Rights Commissioners received the petitioners' complaint at a hearing in Jakarta on July 14, 2022. They heard directly from a farmer from Lombok, a fisherman from Kupang, and a child complainant about how climate change has affected their lives (their identities have been protected). A fifteen-year-old girl raised the issue of intergenerational equity in the enjoyment of her right to environment: "It was not my generation that caused the climate crisis, but why do we have to be the ones to bear the impacts?" She expressed how she developed climate anxiety, upon learning about how climate change will impact her future:
"Over time, my knowledge about the climate crisis has made me worried, fearful, and anxious. My fear started early, since about nine years of age. I'm scared of the heightened probability of crops failure and pest attacks linked to climate change. Agriculture is very important for Indonesia, and climate-related agricultural failures will have disastrous consequences for the nation. I'm so scared of the prospect of living in that kind of world. We're living in a modern world where there are solutions to these problems. These fears don't have to be a reality."
The Commissioners welcomed the petition and made strong statements, emphasizing the need to address climate change in order to uphold human rights in Indonesia. "Climate change is a very fundamental issue in the context of human rights. We thank the complainants for the reminder that climate change is an enormous problem, which influences various human rights. It is our job to push for better government actions in responding to climate change," said Commissioner Choirul Anam.
At the hearing, the Commissioners affirmed that there was "no doubt" Indonesia had committed human rights violations in relation to climate change and "is actively violating [the petitioners'] rights".
Awaiting the Commission's response
The Commission is not alone in its recognition that climate change violates human rights. Earlier this year, another human rights institution in Southeast Asia, the Commission on Human Rights of the Philippines, found that climate change adversely impacts "a host of, if not all, human rights," and recommended that the government take specific actions on climate change, including revising its Paris carbon reduction targets to cover the forestry sector (In re Greenpeace Southeast Asia and Others).
While Indonesia's Human Rights Commission is yet to hand down its formal response to the petition, in September 2022, it made a vital intervention as a friend of the court in a case challenging a government permit for a proposed coal plant (known as Jawa-3 or Tanjung Jati A). The Commission's amicus brief in that case drew the connection between human rights and climate change, elaborated on the government's human rights obligations in mitigating climate change, and supported the plaintiffs' argument that the government must assess the climate impacts of the new coal plant. The Commission also recommended that the government defendant "take substantive steps to limit GHG emissions and carry out climate change mitigation" and that the national government "take measures to reduce GHG emissions consistent with the 1.5°C goal, including by adopting a moratorium on new coal plant developments." The Bandung Administrative Court decided in the plaintiffs' favour earlier this November. This is Indonesia's first court decision invalidating a carbon intensive project due to failure to assess climate impacts in its environmental assessment.
The petitioners hope that the Commission will make a decision on the petition as soon as possible to prevent further rights violations. The Commission will now need to conduct investigations into the Government's actions on climate change. In handling the petition, the Commission must summon all relevant stakeholders and assess whether the government failed to meet its human rights obligations in mitigating and adapting to climate change, as well as ensuring inclusion and participation in its climate actions. The Commission then has the opportunity to make recommendations to the government to address present or future human rights violations to the Indonesian people caused by climate change. Millions of Indonesians cautiously await its decision.
* This blog post is part of the Sabin Center's Peer Review Network of Global Climate Litigation and was edited by Maria Antonia Tigre. Margaretha Quina is a Jakarta-based attorney who supported the petitioners in filing this petition, along with Yayasan Lembaga Bantuan Hukum Indonesia (Indonesian Legal Aid Network). Mae Manupipatpong is a senior associate attorney at Earthjustice.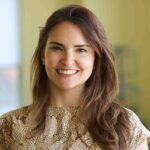 Dr. Maria Antonia Tigre is the Global Climate Litigation Fellow at the Sabin Center for Climate Change Law at Columbia Law School.