On June 30, 2022, the State of California joined the State of New York in adopting legislation that allows state authorities to bypass local laws in permitting large-scale renewable energy projects.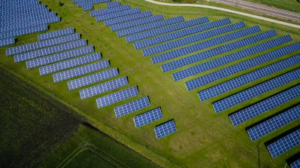 California's new law, AB 205, gives the California Energy Commission (the "commission") authority to issue a certificate for any: (a) photovoltaic solar facility, on-shore wind facility, or thermal energy facility not powered by fossil fuels or nuclear fuels, with a generating capacity of at least 50 megawatts (MW); (b) energy storage system with a storage capacity of least 200 megawatt hours; (c) electric transmission line from any such generating or storage facility to an interconnected transmission system; and (d) facility that manufactures, produces, or assembles wind, solar, or storage systems, with a capital investment of at least $250,000,000 over a period of 5 years. See California Public Resources Code § 25545(b).
AB 205 explicitly supersedes local permitting and local ordinances. Specifically, it provides that the commission's issuance of a certificate shall:
"be in lieu of any permit, certificate, or similar document required by any state, local, or regional agency," id. § 25545.1(b)(1) (emphasis added); and
"supersede any applicable statute, ordinance, or regulation of any state, local, or regional agency," id. (emphasis added).
The law further requires that applications be decided expeditiously, providing that:
"[w]ithin 30 days of the submission of the application, the commission shall review the application and make a determination of completeness," id. § 25545.4(a) (emphasis added); and
"no later than 270 days after the application is deemed complete, or as soon as practicable thereafter, the commission shall determine whether to certify the environmental impact report and to issue a certificate" unless an exception applies, id. § 25545.4(e)(1) (emphasis added).
In New York State likewise the Accelerated Renewable Energy Growth and Community Benefit Act of 2020, as codified at New York Executive Law § 94-c, charges the Office of Renewable Energy Siting (ORES) with responsibility for permitting "major renewable energy facilities," which include: (a) renewable energy facilities of at least 25 MW; (b) co-located energy storage systems; and (c) associated electric transmission systems less than 10 miles in length. See Exec. Law § 94-c(2)(h). Developers of renewable energy facilities of at least 20 MW but less than 25 MW may also submit applications to ORES. Id. § 94-c(4)(g).
While those applying for a permit to construct a major renewable energy facility in New York must "consult[] with the municipality or political subdivision where the project is proposed to be located . . . [concerning] the procedural and substantive requirements of local law," ORES is authorized to set aside local laws on a case by case basis when deciding whether or not to grant a permit. Specifically, the law provides that ORES:
may elect not to apply, in whole or in part, any local law or ordinance which would otherwise be applicable if it makes a finding that, as applied to the proposed major renewable energy facility, it is unreasonably burdensome in view of the CLCPA targets and the environmental benefits of the proposed major renewable energy facility.
Id. § 94-c(5)(e) (emphasis added).
In addition, New York's siting law, like California's new siting law, requires that applications for large-scale renewables be decided expeditiously. In particular, ORES must:
determine within 60 days whether the application is complete, id. § 94-c(5)(b); and
make a final determination on a siting permit within one year of determining that an application is complete or within six months if the project is to be sited on an existing or abandoned commercial use, id. § 94-c(5)(f).
Notwithstanding these two laws, local restrictions remain a major impediment to siting renewable energy projects in the United States. As of March 2022, the Sabin Center had identified 121 local ordinances across the country to block or restrict renewable energy facilities. These policies range from outright bans to temporary moratoria to zoning restrictions so severe that they effectively preclude renewable energy projects. State authorities in California and New York now have the power to bypass such restrictions. However, in most states, there is no legislation allowing state authorities to do so.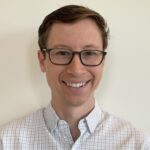 Matthew Eisenson is a Senior Fellow at the Sabin Center for Climate Change Law, where he leads the Renewable Energy Legal Defense Initiative (RELDI).