Sabin Center launches Peer Review Network of Global Climate Litigation
By Maria Antonia Tigre
Climate change litigation is growing worldwide. As part of our continual effort to update and maintain the Global Climate Change Litigation database, the Sabin Center has launched the Peer Review Network of Global Climate Litigation ("the Network"). The Network includes practitioners and scholars worldwide who act as "national rapporteurs" within their country of origin. The Network connects the rapporteurs to one another and engages them in an ongoing conversation about new developments, emerging trends, analytical approaches, and applied research. Our goal is to have broad and equal geographic representation and enhance the field of study and practice.
The primary obligation of rapporteurs is to ensure that the Sabin Center's database is comprehensive and up to date. The Sabin Center is asking contributors to:
analyze the current cases in the Sabin Center's global climate litigation database to assess whether there are any missing cases in their jurisdiction;
update the Sabin Center regularly on new cases arising in their jurisdiction, as well as any developments in ongoing cases already in our database; and
help identify and send any relevant documents related to climate litigation cases.
National rapporteurs are recognized on the Sabin Center's website, and become part of a network engaged in tracking, analyzing, and conducting climate change litigation. In addition, rapporteurs will be given the opportunity to contribute to the Sabin Center's Climate Law blog and participate in a series of talks and an annual virtual conference.
As of December 16th, 2021, the Network includes 28 national rapporteurs covering 24 countries. The rapporteurs are listed here. The current representation of countries by region is detailed below: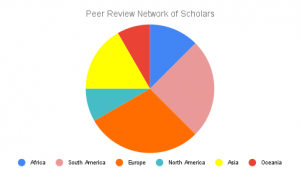 We are actively seeking volunteers to represent the countries not yet covered by the rapporteurs. If you would like to join the Network and represent one of the jurisdictions, please fill out this form. Please visit this page for a list of the countries not yet covered by rapporteurs.
If you have any questions regarding this project, please contact Maria Antonia Tigre, Global Climate Litigation Fellow at the Sabin Center for Climate Change Law, at mb4913@columbia.edu.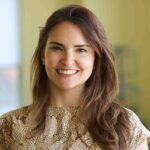 Dr. Maria Antonia Tigre is the Global Climate Litigation Fellow at the Sabin Center for Climate Change Law at Columbia Law School.