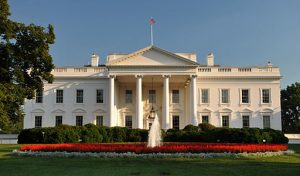 Since January 2017, the Sabin Center for Climate Change Law at Columbia University has been tracking the Trump administration's ongoing efforts to rewrite federal climate change policy and deconstruct climate governance. Today, the Sabin Center released a collaboratively authored report that outlines a series of executive actions that a Biden administration could take to do the opposite: reregulate greenhouse gas emissions (GHGs) and achieve other mitigation and adaptation goals.
This report, Climate Reregulation in a Biden Administration, focuses on actions a new administration could take to change course on these deregulatory measures. We assume, for purposes of this report, that a Biden administration would face a divided Congress unwilling to implement any legislative reregulation measures, including invoking the Congressional Review Act, and so focus only on executive actions. Numerous steps are described in this report, ranging from revoking President Trump's executive orders on Day One, to initiating new rulemakings to begin the long process of undoing the Trump administration's climate-damaging final rules. The report will be periodically updated between now and Election Day.
Some of the most significant of the reregulatory actions detailed in the report include those that will be most familiar; for example, rejoining the Paris Agreement, reversing the so-called Affordable Clean Energy ("ACE") Rule, and reinstating GHG emissions standards for motor vehicles. But these actions are just a few of the many that a Biden administration could take in January 2021 and onward. From the muzzling of the science and assessment that informs environmental regulation and federal decision-making, to weakening hallmark public health protections like the Clean Air Act and forward-looking initiatives like enforcing a federal flood protection standard, to endangering America's largest tract of wilderness in Alaska for the sake of a declining oil market, the Trump administration's attacks on climate and environmental protections have been vast and insidious. But as this report makes clear, a Biden administration could quickly overturn many of them—reregulate as opposed to deregulate—and get the United States back on track with climate policy.
To see a table summarizing the reregulatory actions detailed in the report, see here.
To see our model Executive Order, see here.