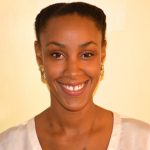 This week, Ama Francis joins the Sabin Center as the 2018-2020 Climate Law Fellow. Ama's work will focus on developing legal solutions to disaster displacement and climate migration, and on analyzing and supporting the implementation of adaptive measures in small islands and least developed countries.
Ama graduated from Yale Law School in 2018 where she was an active member of Yale's Environmental Justice Clinic, a student director of Immigration Legal Services, founder of Clarity & Community, and led New Directions in Environmental Law 2018. She has interned at Earthjustice, Islands First, and Dominica's Ministry of Health and Environment. Ama also represented Dominica at COP22. A native Dominican, Ama is a member of Phi Beta Kappa and graduated from Harvard University in 2011.
You can reach Ama at: arf2167@columbia.edu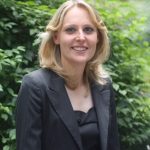 In other related news, Romany Webb, our 2016-2018 Climate Law Fellow, will remain on board at the Sabin Center as a Senior Fellow, where she will continue to research legal and policy tools to support climate change mitigation, with a particular focus on the energy sector. Much of Romany's research explores the regulation of greenhouse gas emissions from fossil fuel energy development, particularly oil and gas production, under U.S. federal and state law. Romany also researches federal and state approaches to supporting clean energy development and carbon capture and sequestration. In addition to her scholarship, Romany maintains the Sabin Center's Silencing Science Tracker, which records government attempts to restrict or prevent scientific research, education, or discussion.
You can reach Romany at: rwebb@law.columbia.edu