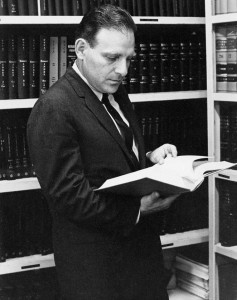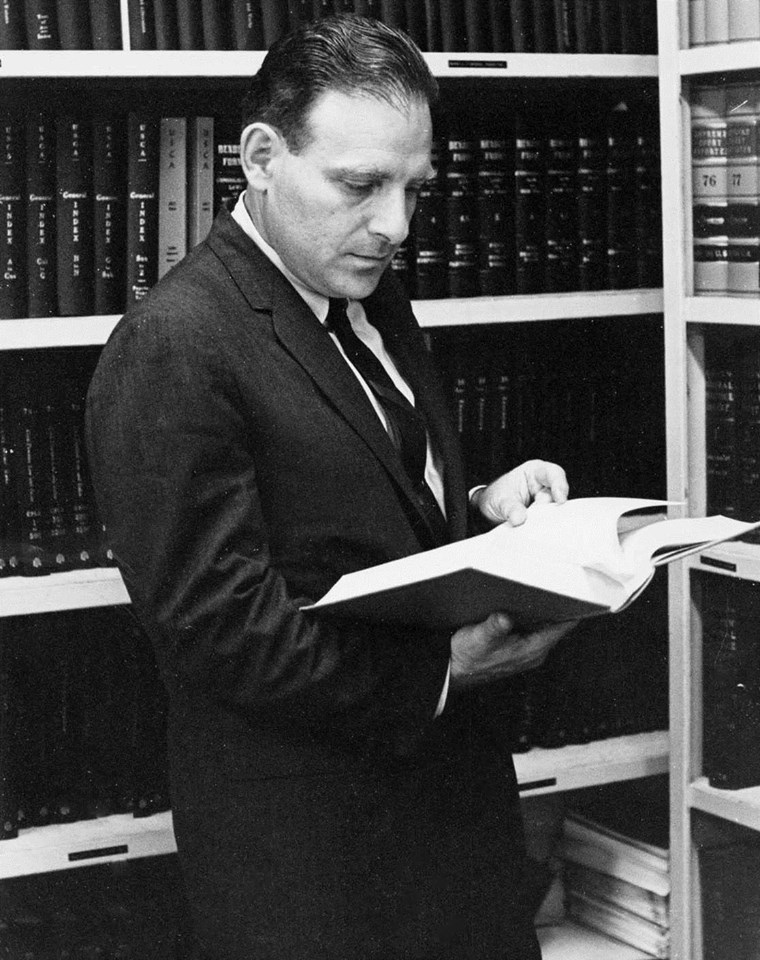 New York, July 24, 2014—David Sive, the 1948 Columbia Law School graduate and pioneering environmental attorney who passed away in March, left a lasting legacy in the field of environmental law, helping set legal precedents that paved the way for preservation in the United States and around the world.
Now, Sive's legacy will live on at Columbia Law School with the establishment of the David Sive Memorial Fund, made possible by a gift from Sive, Paget & Riesel, the law firm Sive helped found in 1962.
The firm has promised $125,000 over five years for the fund, which will be used to support Columbia Law School lectures, colloquiums, and events on environmental law or issues pertaining to the study of environmental law. The Law School's Center for Climate Change Law, directed by Professor Michael B. Gerrard, will administer the fund.
"This generous gift will allow us to enhance our calendar of high-quality programs and to put on more special events for students," said Gerrard, the Andrew Sabin Professor of Professional Practice. "It is especially fitting that the fund will be named for one of the pioneers in the field."
Sive was known as a "Father of Environmental Law." He co-founded the Natural Resources Defense Council, helped establish the research-oriented Environmental Law Institute and watchdog group Environmental Advocates, and created the first annual environmental law and environmental litigation courses for lawyers.
"I first met David in 1978 when I was a law student aspiring to a career in environmental law, and in the ensuing years I found him to be a continuing source of inspiration and wisdom," Gerrard said.
Sive was part of the legal team that blocked construction of a power plant at Storm King Mountain on the Hudson River and argued an important U.S. Supreme Court case that helped set standards for nuclear tests. A native New Yorker, he remained active at Columbia Law School, returning to his alma mater to teach environmental law courses over the years.
"Dave not only used his considerable litigation skills to advance environmental values but was always willing to share his knowledge with his younger colleagues" said Daniel Riesel, a principal at Sive, Paget & Riesel. "This program will commemorate his role as a great court room lawyer and mentor."
Columbia Law School's Center for Climate Change Law develops legal techniques to fight climate change, trains law students and lawyers in their use, and provides the public with up-to-date resources on key topics in climate law and regulation. The center works closely with the scientists at Columbia University's Earth Institute and with governmental, nongovernmental, and academic organizations.
Image source: "David Sive in his office" by Unknown – Family Archives. Licensed under Creative Commons Attribution-Share Alike 3.0 via Wikimedia Commons