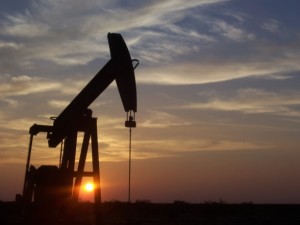 On Tuesday, May 9, the Sabin Center and the Columbia Center on Sustainable Investment launched Transferred Emissions are Still Emissions: Why Fossil Fuel Asset Sales Need Enhanced Transparency and Carbon Accounting.
The increased atmospheric concentration of carbon dioxide (CO2) and other greenhouse gases (GHGs) is driving global climate change on an unprecedented scale. Oil and gas companies, whose products cause approximately 86% of anthropogenic CO2 emissions today, are therefore facing increasing regulatory and market pressure to report and reduce their own and their products' GHG emissions. In response, corporate net-zero emissions pledges often incorporate plans to sell upstream fossil fuel assets worth billions of dollars. While these company-specific emissions reduction plans may seem like a step in the right direction, asset sales by fossil fuel companies to other entities that will produce and sell the resources may not actually reduce global net emissions.
Corporate asset sales have long presented an environmental governance challenge. In recent years, investigative journalists have uncovered a trend of transfers by the so-called "oil supermajors"—BP, Chevron, ConocoPhillips, Eni, ExxonMobil, Shell, and TotalEnergies—through which these companies sell some of their most carbon-intensive assets to less-scrutinized, generally privately owned companies. In some well-documented cases, polluting assets are sold to companies with apparently lower management and environmental protection standards than the previous operator. A recent study by Environmental Defense Fund found that, between 2017 and 2021, a large volume of assets shifted from operators with net-zero targets to companies without such targets.
While multi-billion dollar asset transfers are unlikely to be motivated solely by emissions reduction goals, the transfer of emissions through asset sales may become increasingly common as the supermajors' emissions come under increasing scrutiny and investors apply more pressure to public companies to offload their dirtiest assets. Emissions reporting frameworks allow companies to conflate the apparent GHG emissions reductions from asset sales with direct reductions from efficiency improvements and asset retirements. In doing so, they hinder the ability of investors and the public to push for actual emissions reductions. This problem is heightened because, while fossil fuel asset sales may reduce the supermajors' own emissions, there is little transparency around the post-sale emissions from these assets. In a carbon-constrained world marked by the need to phase out fossil fuels, it is crucial to track and monitor the emissions attributable to fossil fuel assets.
Transferred Emissions Are Still Emissions tracks upstream fossil fuel assets sold by the supermajors and exposes the gaps in corporate disclosures regarding emissions attributable to upstream oil assets sold by the supermajors. Transferred Emissions assesses the regulatory landscape governing the corporate disclosure of fossil fuel asset sales, outlines the scale of fossil fuel asset sales by the supermajors, evaluates the impact of these sales on asset-level emissions, and proposes regulatory reforms to increase transparency around these sales. This report reaches four key findings:
Existing corporate disclosure standards in the European Union, United Kingdom, and United States are insufficient to track fossil fuel asset sales by the supermajors.
Sales of upstream fossil fuel assets are common, and have led to the offloading of significant greenhouse gas emissions by the supermajors.
Fossil fuel asset sales do not just shift greenhouse gas emissions, but may increase them. Our analysis shows that on average, sold assets demonstrated higher post-sale emissions intensities, which indicates that they operated less efficiently.
Fossil fuel assets sold by the supermajors may move to companies with worse track records in environmental and other matters.
Based on these findings, the report proposes two sets of policy recommendations. First, this report proposes regulatory reforms to emissions reporting frameworks to increase transparency around asset sales and prevent artificial inflation of corporate emissions reductions. Second, this report proposes disaggregating corporate emissions at the asset and jurisdiction scale, and adopting reporting regimes focused on assets, not corporate structures.
This report was authored by Jack Arnold (Columbia Center on Sustainable Investment), Martin Lockman (Sabin Center for Climate Change Law), Perrine Toledano (Columbia Center on Sustainable Investment), Martin Dietrich Brauch (Columbia Center on Sustainable Investment), Shraman Sen (Columbia Center on Sustainable Investment), and Michael Burger (Sabin Center for Climate Change Law). Read the report here.