Doyle Hamm has entered into a confidential settlement agreement with the State of Alabama that has resolved all the state and federal litigation.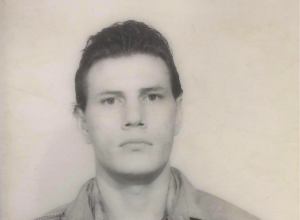 Doyle Lee Hamm has been on Alabama's death row at Donaldson Correctional Facility for thirty years, since 1987.
Today, Doyle Hamm is 61 years old and he has lymphatic cancer and basal cell carcinoma.
A few years ago, Doyle was found to have a "large cell lymphoma" behind his left eye and in his cranium—more specifically in "the left orbit and skull base." The MRI scan of his head confirmed "the presence of a tumor extending through the foramina into the pterygoid space and into the middle cranial fossa." At the time, the medical reports and CT scans indicated numerous abnormal lymph nodes in the chest, lungs, and abdomen, as well as risk of involvement of the spinal fluid.
Doyle Hamm received radiation treatment to his skull for that cancerous mass, which was believed to have helped; but he has not yet been treated for the abnormal lymph nodes in the chest, lungs, and abdomen, nor for a cancer on his left cheek below the eye. We are hoping Doyle will receive treatment for those conditions soon.
An archive of all developments in his case can be found on the UPDATES page.
An archive of pleadings can be found on the PLEADINGS page.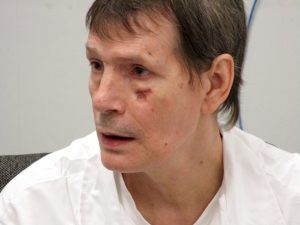 Doyle Hamm in February 2018
ARCHIVE: